apparently shards gained in pvp will replace items. they will completely destroy the item in the slot of the bag and replace it.
until they fix this plz place your gear in the back slots so that they shards will be placed in empty ones.
i'll post again when i find out if it's fixed.
des~
http://forums.worldofwarcraft.com/th...=1#post3461690
__________________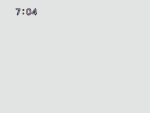 XD I'm still alive.. I think..
One day, I will rule the world.. and then MMORPG's wouldn't be p2p.