Global Agenda
---
So, on account of me having watched for this game for awhile and actually deciding to pick it up.

I'm just gonna say I'm liking it so far. I duno how fast I'd burn out on it, but I doubt I will. Haven't poked around pvp yet, afraid of getting ganked 300 times in a row, that and my laptop makes me miss hitting things.. like things standing still....

Anyway, if anyone is joining gimme a heads up. In other news, Caithann is gonna be picking it up too, and I think our long term goal right now is to add Wolf Brigade to the agencies on GA.

Long live Wolf Brigade!
__________________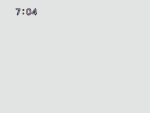 XD I'm still alive.. I think..
One day, I will rule the world.. and then MMORPG's wouldn't be p2p.